Back to Nature: Art Workshop on February 18th
2017.03.21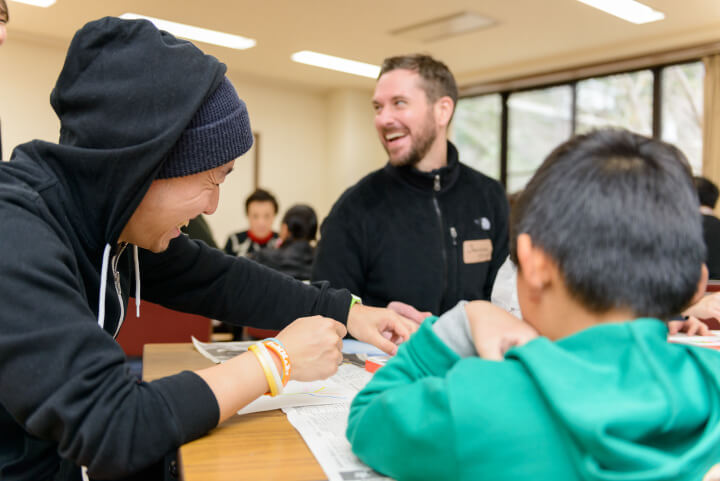 Our Back to Nature Art program was a lovely experience where volunteers and campers together were able to express themselves through handicrafts! The youth and the volunteers enjoyed creating snowy landscapes together with twigs and stones they found while out enjoying the scenery of the Tama River. We even created a colorful new flag for Mirai no Mori using the creative artwork of each of the participants.
We also played many fun games, learning English while we enjoyed our time together! The youth's smiling faces brought immense satisfaction to our volunteers, and we're all excited to do this again!
Thank you very much to everyone involved.
Camper voices:
"I was nervous at first, but I had a great fun talking to lots of people!"
Care worker voices:
"This time was only the second time we participated, but the children were really glad to have been remembered from the last time. Normally, they have to live restricted by rules in some way or another, but having this opportunity to have their own desires honored so openly was a great benefit for the children's growth."
"Throughout the program, I heard a lot of choruses of "This is fun!" Because they were able to show their individuality here and there while being active and communicating with each other, I feel that they were able to gain a real sense of accomplishment in each activity".