Wholeusum Japan Collaboration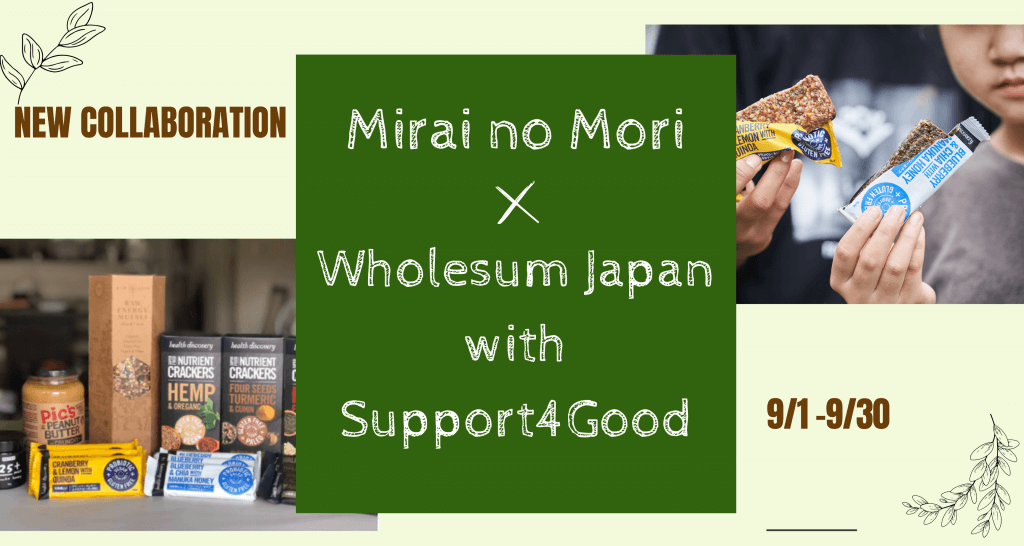 🌟September 2021 Mirai no Mori × Wholesum Japan
New Campaign: AVAILABLE NOW!
Mirai no Mori and Wholesum Japan collaborate for a new campaign!
If you use the link below, every time you purchase a product from Wholesum Japan's website, 10% of the purchase price will be donated to Mirai no Mori. During September every purchase larger than ¥5,000 will go in a draw to win 2 of Wholesum Japan's special gift sets!
Gift Set Contents
Health Discovery Bars 3 bars of each flavor (9 in total)

Health Discovery Gluten-free Crackers 1 box of each flavor (3 in total)
PIC's Peanut Butter – Crunchy x1
AOTEA 125+ MGO Manuka Honey x 1
Raw Energy Muesli – Dates & Cacao x 1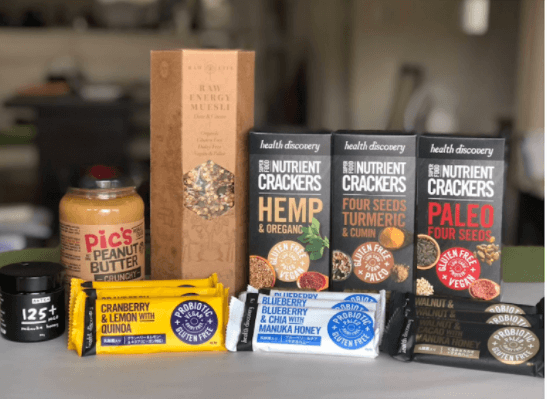 Wholesum Japan donated some of their products to Mirai no Mori programs, and all campers, care workers and staff enjoyed them very much!
Please join the campaign from the following link.
Campaign Period: September 1, 2021~September 30, 2021(by 23:59 JST)
---
☆Products Introduction
Here are some voices from Mirai no Mori programs.
((Cracker) Paleo Four Seeds
"Interesting taste!"

"Turmeric is a spice used in Indian cooking, and it's rare to eat it in a cracker!"
(Peanut Butter) PIC's Peanut Butter- Crunchy
It was delicious Peanut butter from New Zealand! There is a camp song about a peanut butter sandwich recipe, so we had a blast remembering it.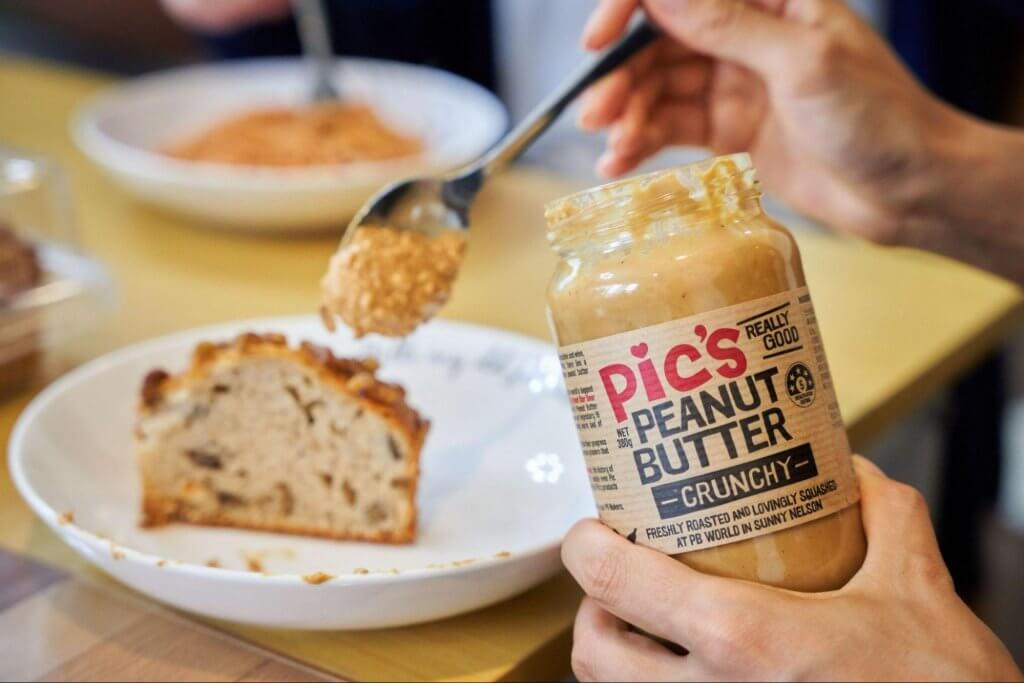 (Balm) Kawakawa Balm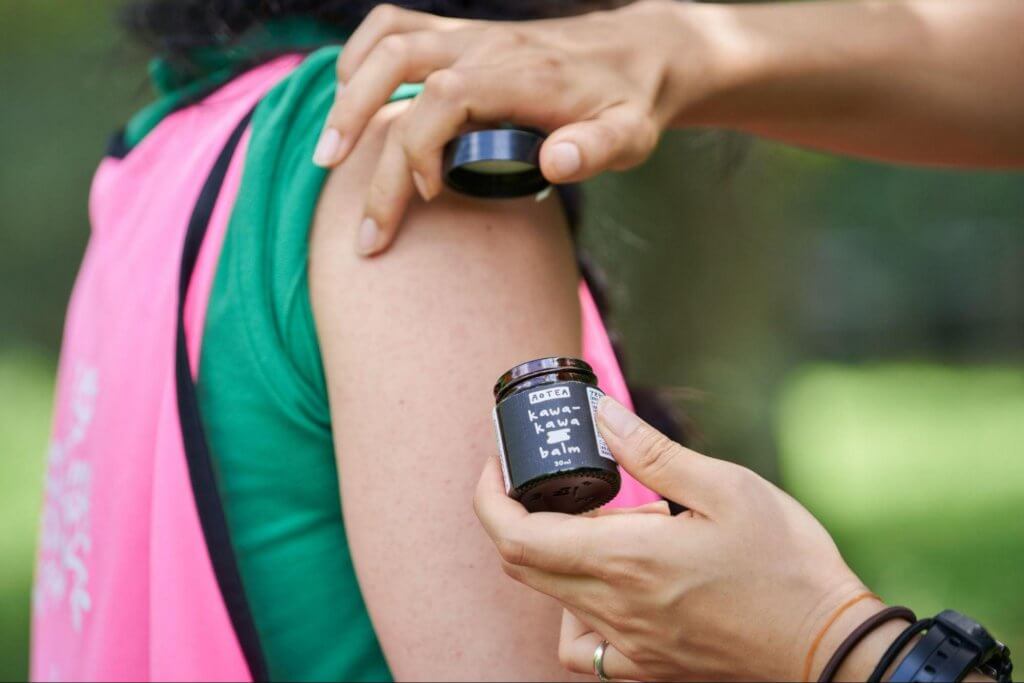 "It smelled so good and natural!"
(Bar) Cranberry & Lemon & Quinoa Bar / Blueberry & Chia Bar
"Stylish energy bar!"

The lemon flavor was the most popular among the campers!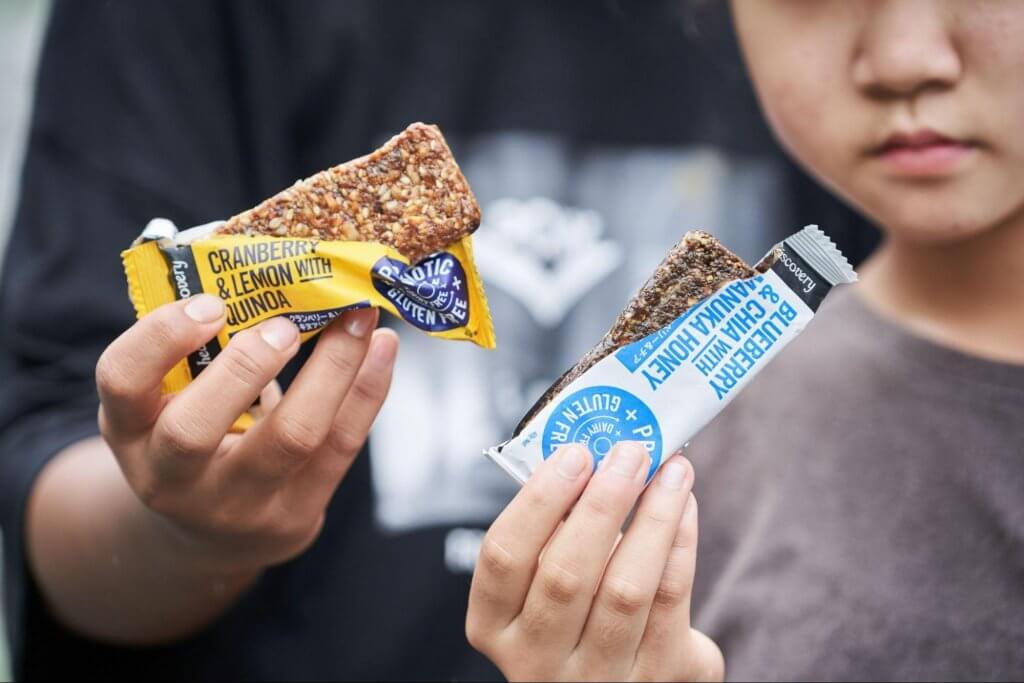 (Wrap) Medium Honeywrap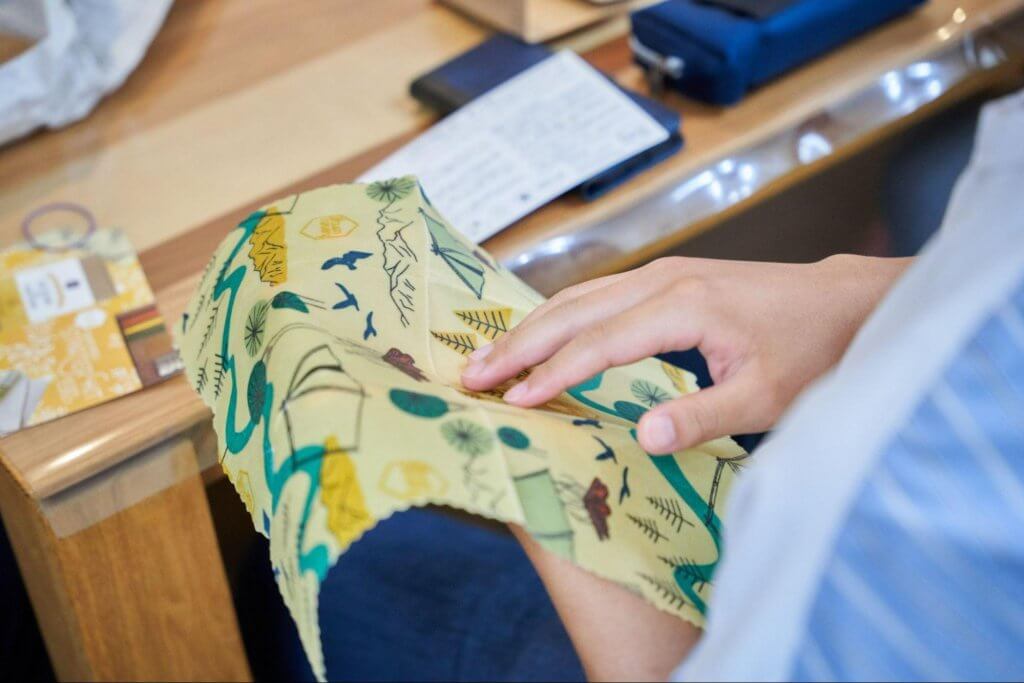 We introduced it to the Leader in Training program participants and presented it to them.

Most of the high school students had never heard of beeswax wraps, so it was an experience that broadened their horizons to try something new.

The nice fragrance of the beeswax was very popular, and we hope they will use it in the future.
---
☆Wholesum Japan and Support4Good
Who is Wholesum Japan ?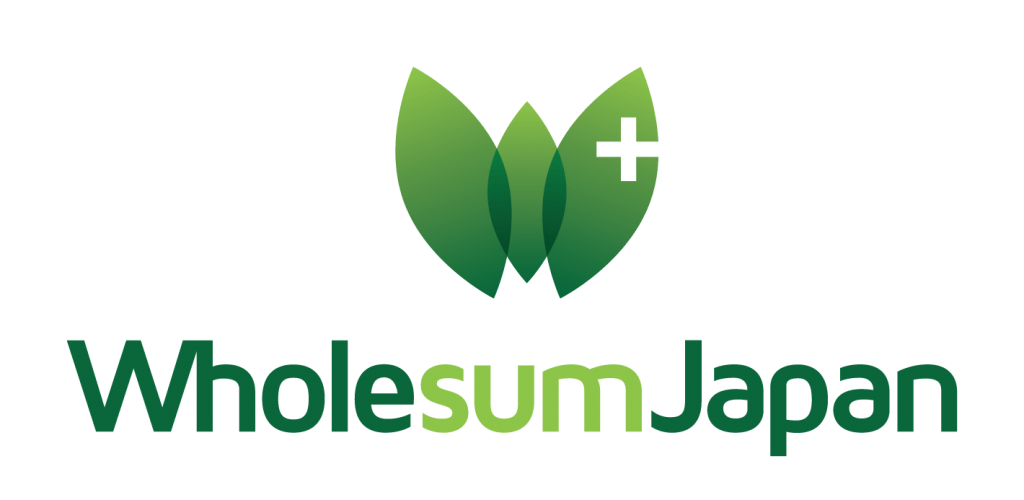 Philosophy
We import and distribute products that are good for your health and the environment. Our goal is not just to sell products and make a profit, but to contribute to our customers and society by connecting people's hearts and minds.
Thoughts on Mirai no Mori
I deeply support Mirai no Mori's efforts to "give children the power to live through activities".
I myself grew up in a less-than-wealthy environment, and participating in outdoor activities helped me grow mentally. Those experiences are still at the core of who I am today.
I am happy to be involved with Mirai no Mori, which is doing wonderful things for children.
Thoughts on the Collaborative Campaign
Through this campaign, I hope that Wholesum Japan as well as Mirai no Mori and Support4good's activities will become widely known.
Rather than advertising using a major platform and not knowing whether it will be of benefit to our company or our customers, we wanted to try this kind of ground roots collaboration activity and let people know there are alternative approaches that can also help those in need.
Who is Support4Good
Philosophy
We are Japan's first website established for the NPO community. We look forward to any person who is passionate about supporting human rights, the environment and more to join our family! We are bringing together a network of online retailers offering unique items, experiences and services, online stores that want to do business in an ethical way. This is a community for nonprofits, online shops and consumers to make an impact together!
---
Together with Wholesum Japan, who believe in our Mirai no Mori's mission, we will continue to support the marginalized children in the outdoors.
Why don't you take this opportunity to try out the various products of Wholesum Japan?