✨ NEW Mirai no Mori x Keen
Charity T-shirts: AVAILABLE NOW!
Mirai no Mori and KEEN come together once again to create a Charity T-shirt in support of marginalized children in Japan.
This second launch allows us to reconnect with our mission towards lasting social change: every T-shirt sold, the entire sales price, excluding production cost and necessary expenses, will go to Mirai no Mori's life-changing outdoor programs aimed to teach children living in care homes about independence, confidence, and resilience!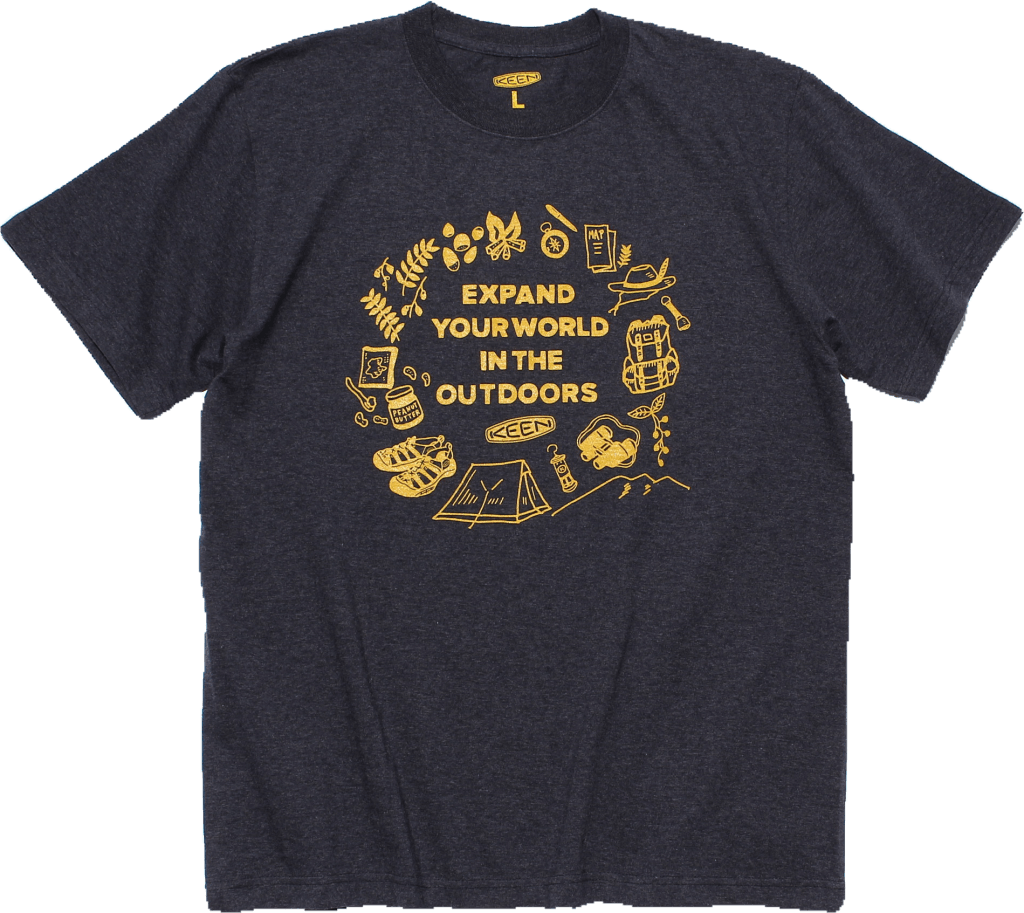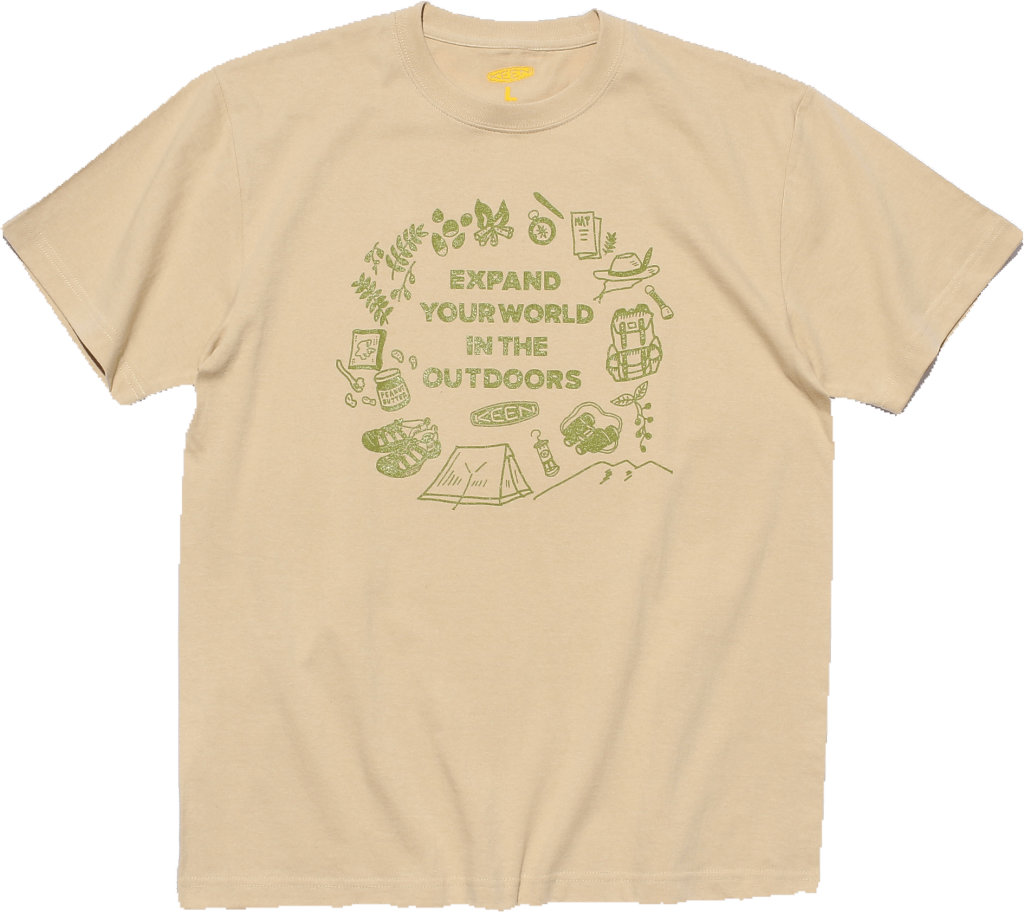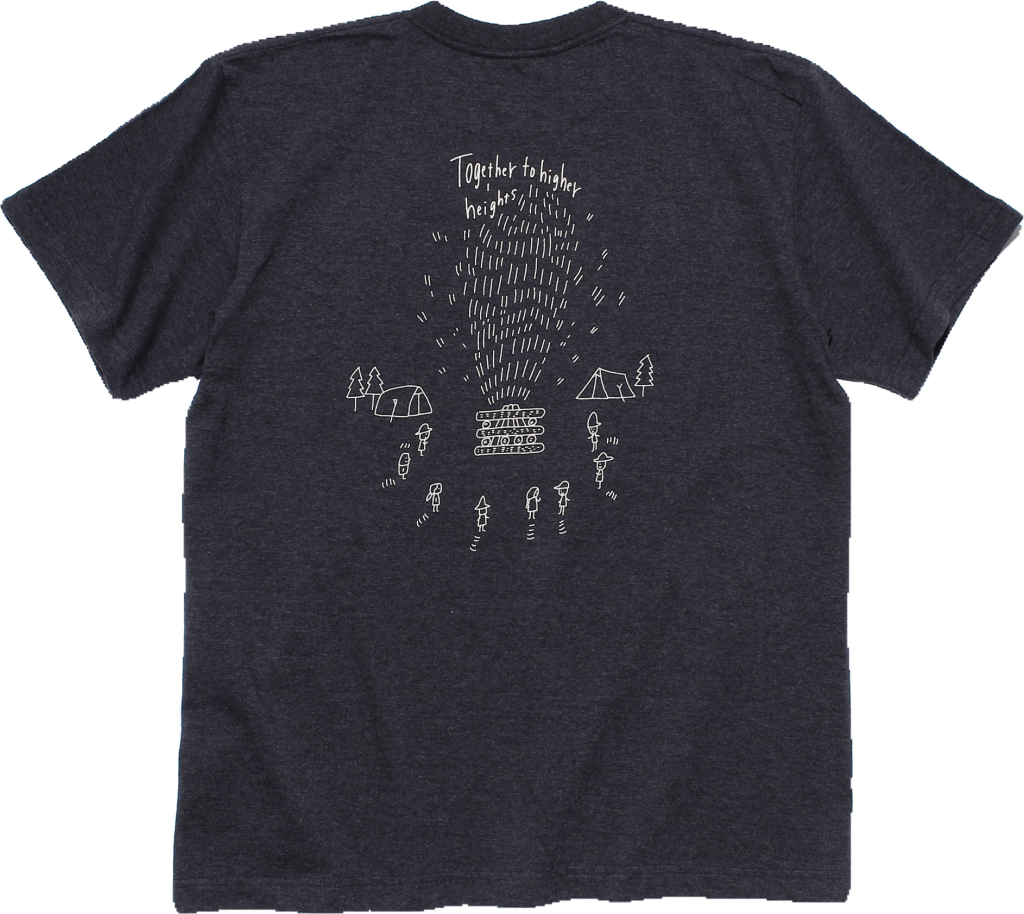 Consisting of 3 styles, the 2021 Charity T-shirts encourage supporters and buyers to look to the outdoors for personal and communal growth. Our slogans and designs were jointly created by Mirai no Mori's Ambassador, Marin Minamiya, and graphic designer, Yuka Koishi. Their continuous contributions are greatly appreciated by the Mirai no Mori team.
T-shirts are sold from sizes S to XL, with two designs in two different colors: navy and beige.
Start of sales: April 7, 2021
---
The Charity T-shirt Slogans
Expand your world in the outdoors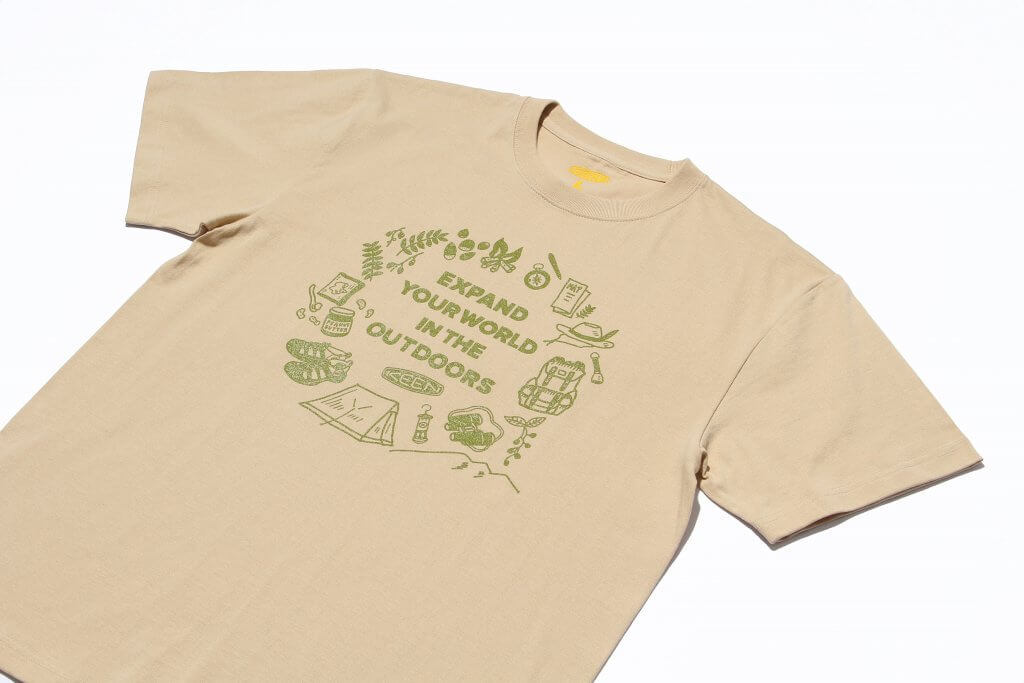 Exploring and experiencing the outdoors means leaving one's comfort zone into a space of adventure. From testing one's skills and limits, to working together towards a goal, the outdoors is an excellent place to expand how you see yourself, others, and the world.
Together to higher heights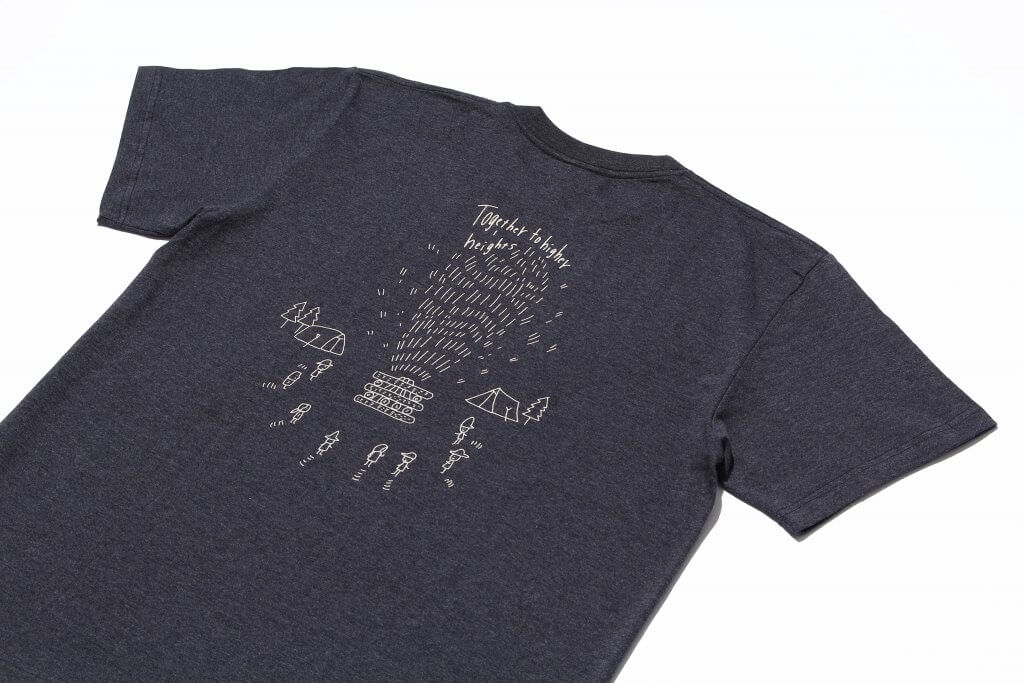 Teamwork helps us understand our strengths and weaknesses and allows us to come together towards a common goal, potentially creating new ones. We believe that together we can build each other up, grow towards a rewarding future, and achieve bigger things.
---
The Charity T-shirt Collaborators
In preparation for the 2021 launch, collaborators were interviewed about their insights on the project, as well as past experiences with Mirai no Mori. Read below for special messages quoted from these interviews: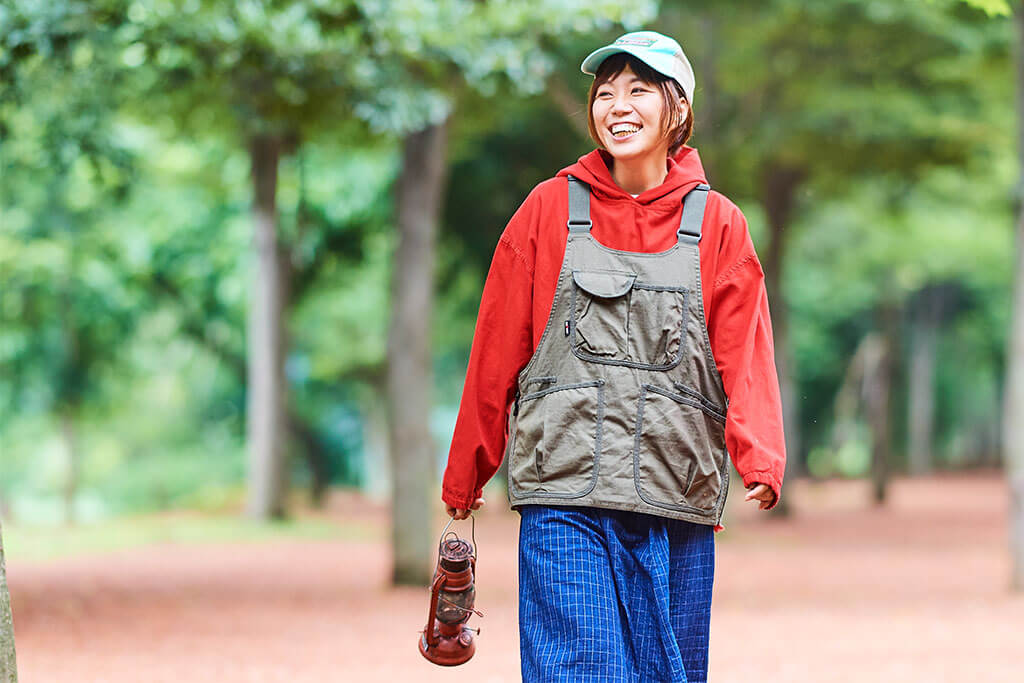 For the people who are unsure about whether they want to purchase the charity T-shirt, I would like to encourage them to sympathize with the cause. If by buying the shirt we could support marginalized children, protect nature, and relate to one another on a deeper level, I would be extremely happy.

Yuka Koishi          Designer
The KEEN effect describe KEEN's activities that attempt to make our world better. We are trying to make a movement and an impact and part of the outdoor industry is witnessing how much the outdoors help kids. Chemical reactions in nature will help open up anyone's mind and Mirai no Mori's activities are helping with that.

Naoji Takeda
KEEN General Manager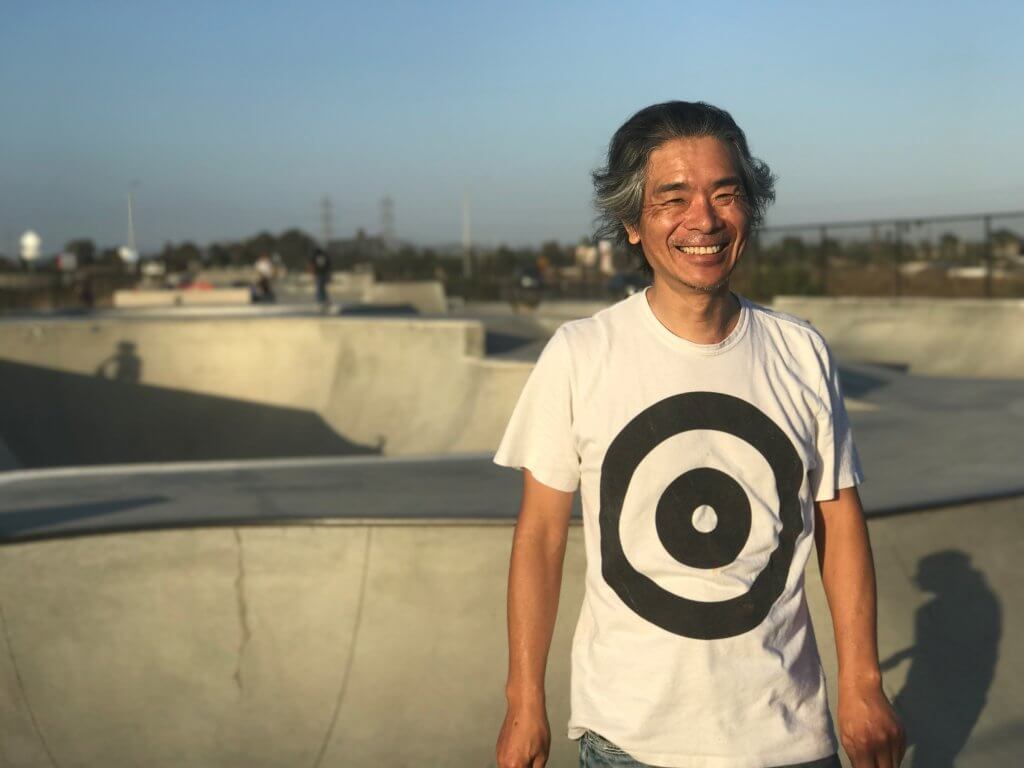 ---
Who is KEEN?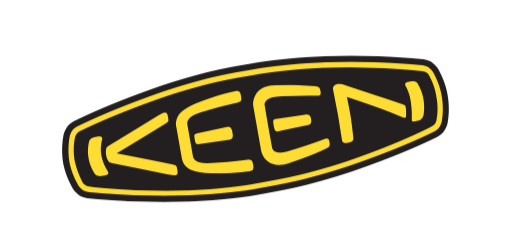 KEEN is a family-owned outdoor footwear brand based in Portland, Oregon, USA, whose management fundamentals are based on social contribution.
KEEN designs original and versatile footwear that will lead people to a better life and outdoor adventures, aiming for "a world where everyone can enjoy the outdoors at any time and realize what they want to do" regardless of origin, gender, or generation.
We don't like the term "corporate responsibility." We are social and environmental justice action-takers who make shoes to make a difference — from access and inclusion to creating a lighter footprint on the planet.

From: https://www.keenfootwear.com/the-keen-effect.html
Their "NEWPORT" water sandals that launched in 2003 revolutionized the footwear industry. KEEN's "Detox The Planet" line develops constantly improving and innovative products that continue to update in functionality, comfort, and design. "Detox The Planet" promotes the reduction of the environmental toll taken during manufacture, such as eliminating harmful substances and using recycled materials. Furthermore, KEEN is firmly committed to social justice initiatives such as environmental protection, climate justice, disaster relief, and gender equality via the "KEEN Effect."
---
Mirai no Mori and KEEN Partnership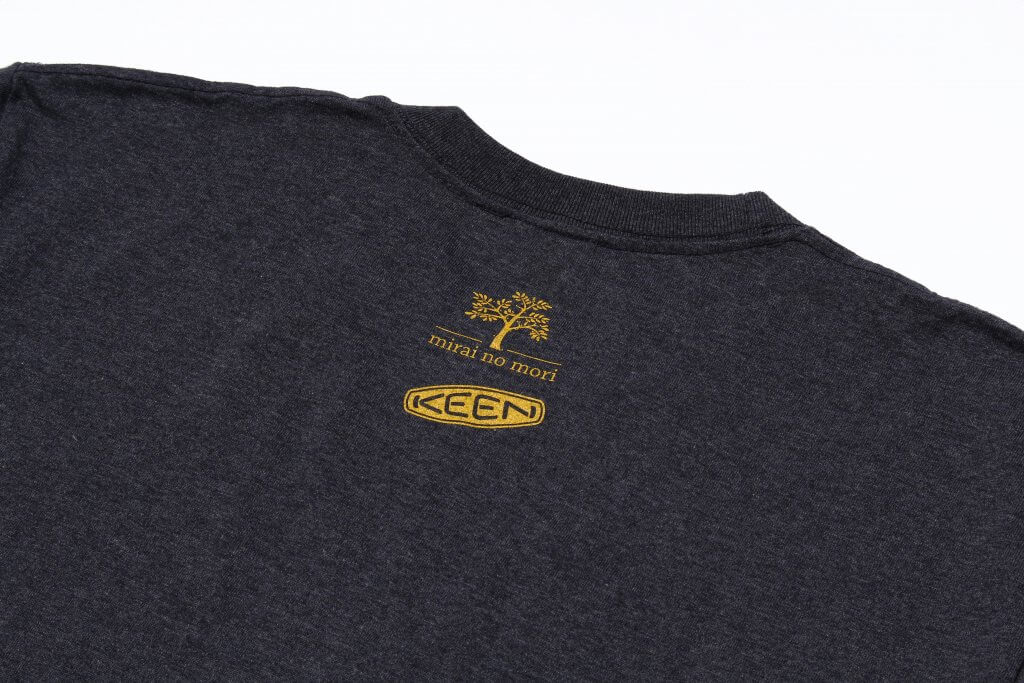 Since 2014, Mirai no Mori has developed a strong relationship with KEEN based on reciprocity, love towards nature, and passion for social change. Below are some examples of previous activities the two communities have done together.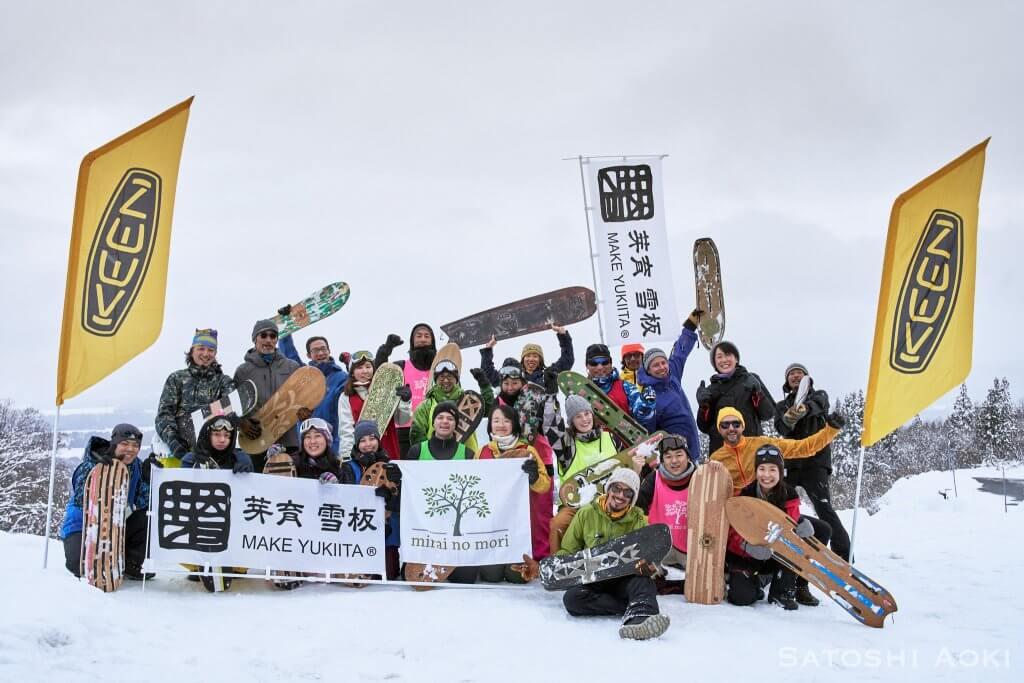 February is the perfect season for snowy activities, and the perfect time for the "Mirai no Mori Back to Nature Program"! Last February 2020, the campers enjoyed the outdoor team activities including sledding, skiing, and snowball fighting during the 2-day 1-night 5th annual Yukiita (snow surfing) program in Niigata with KEEN.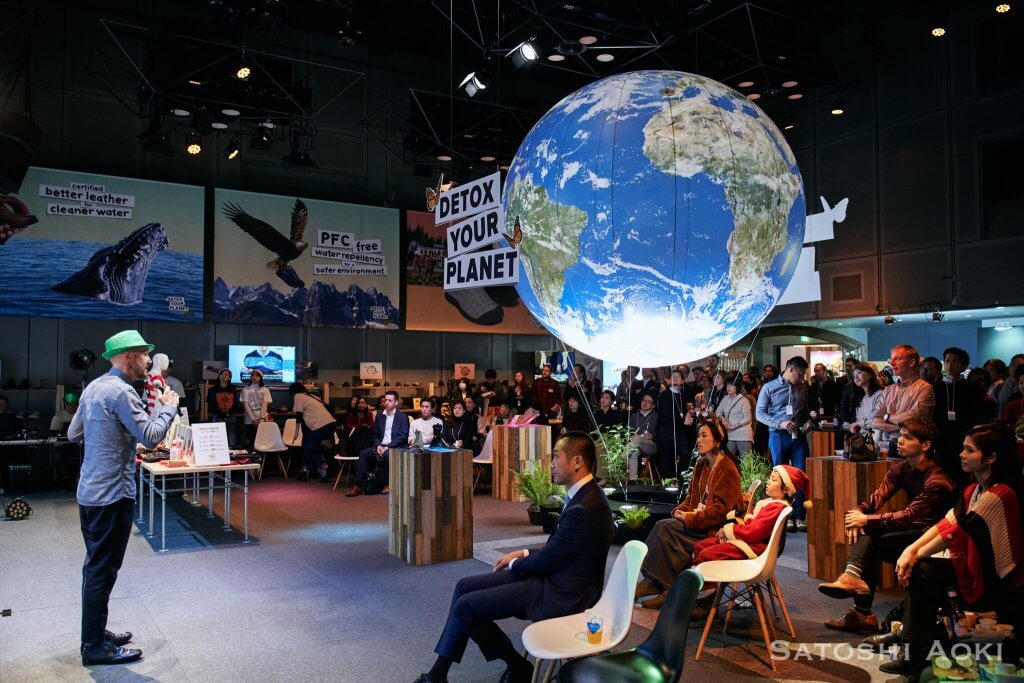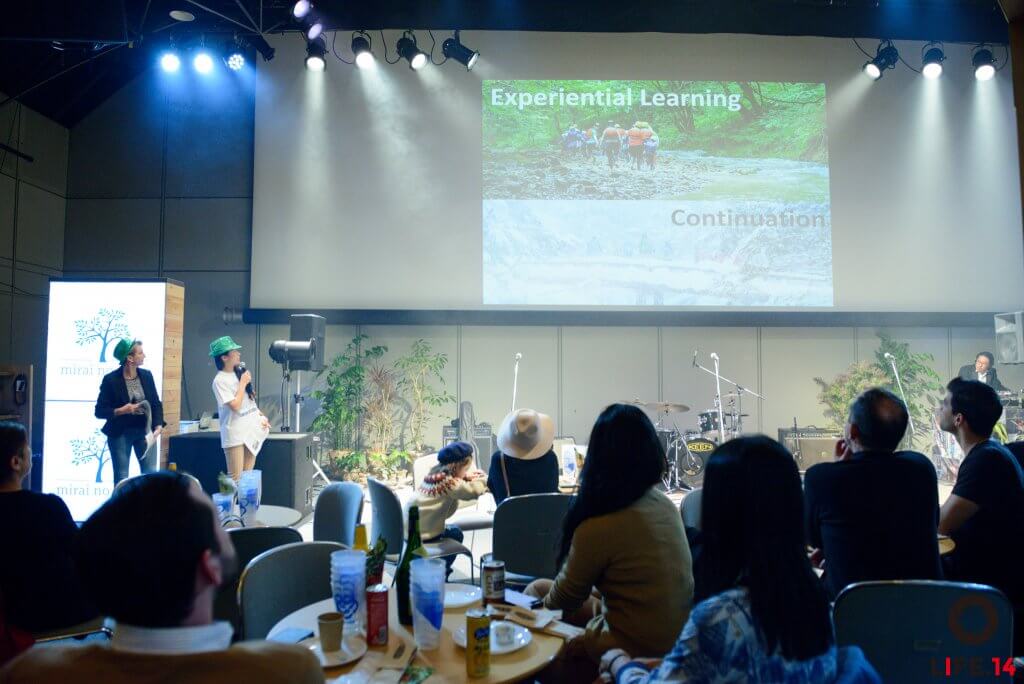 At the end of 2019, Mirai no Mori held its Winter Party "Our Journey Continues" at the KEEN exhibition hall, to which 174 guests attended. KEEN not only provided the venue, but the staff also participated as volunteers. All proceeds of the night were used for the Mirai no Mori Winter Camp held in January 2020, in which about 40 children participated.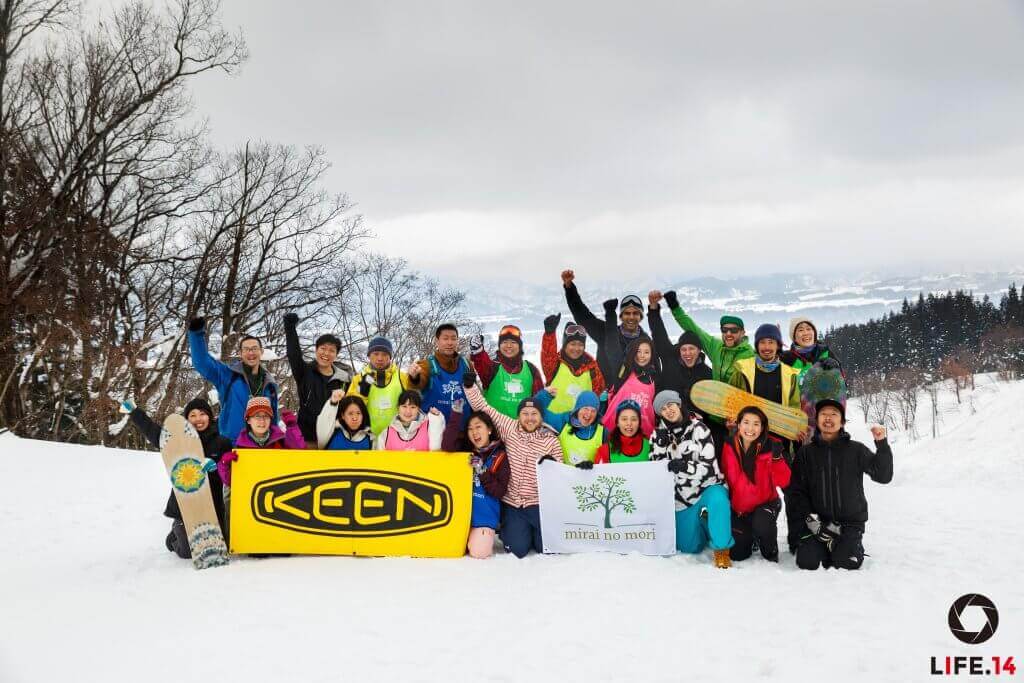 In February 2019, Mirai no Mori went to Tsunan in Niigata –– a place very famous for its heavy snowfall –– for their annual snow-surfing program with 33 campers and long-term partner, KEEN.
---
Mirai no Mori Spring 2021 Interns
Mirai no Mori had interns from all over the world work together for the Second Charity T-shirt Project.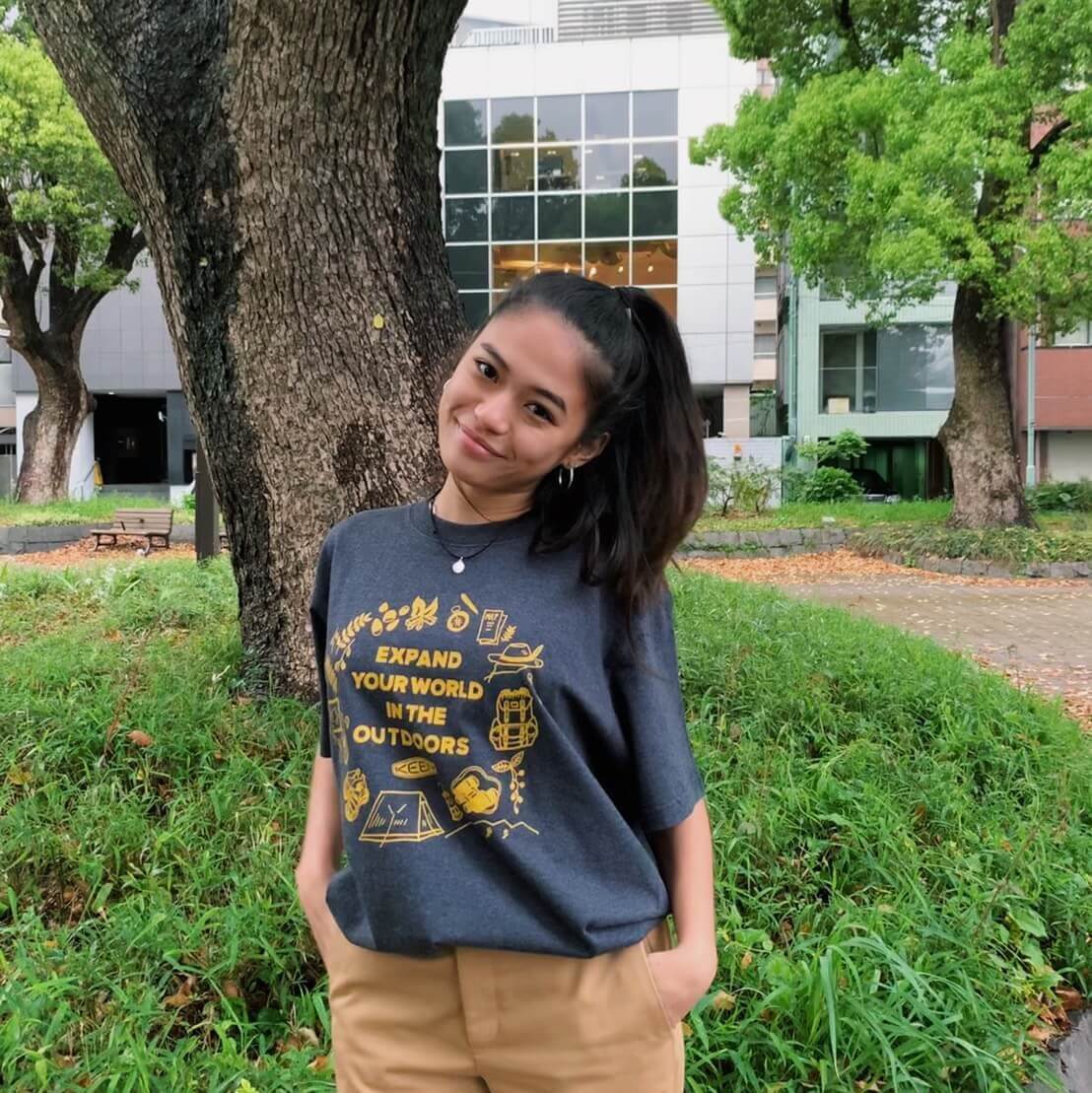 It was beautiful to see the network of people involved in this project, each with their own contributions and efforts to make it a success. As a young social actor, I aim to expand these kinds of networks in the future, further strengthening the positive social impact it has on society and the world.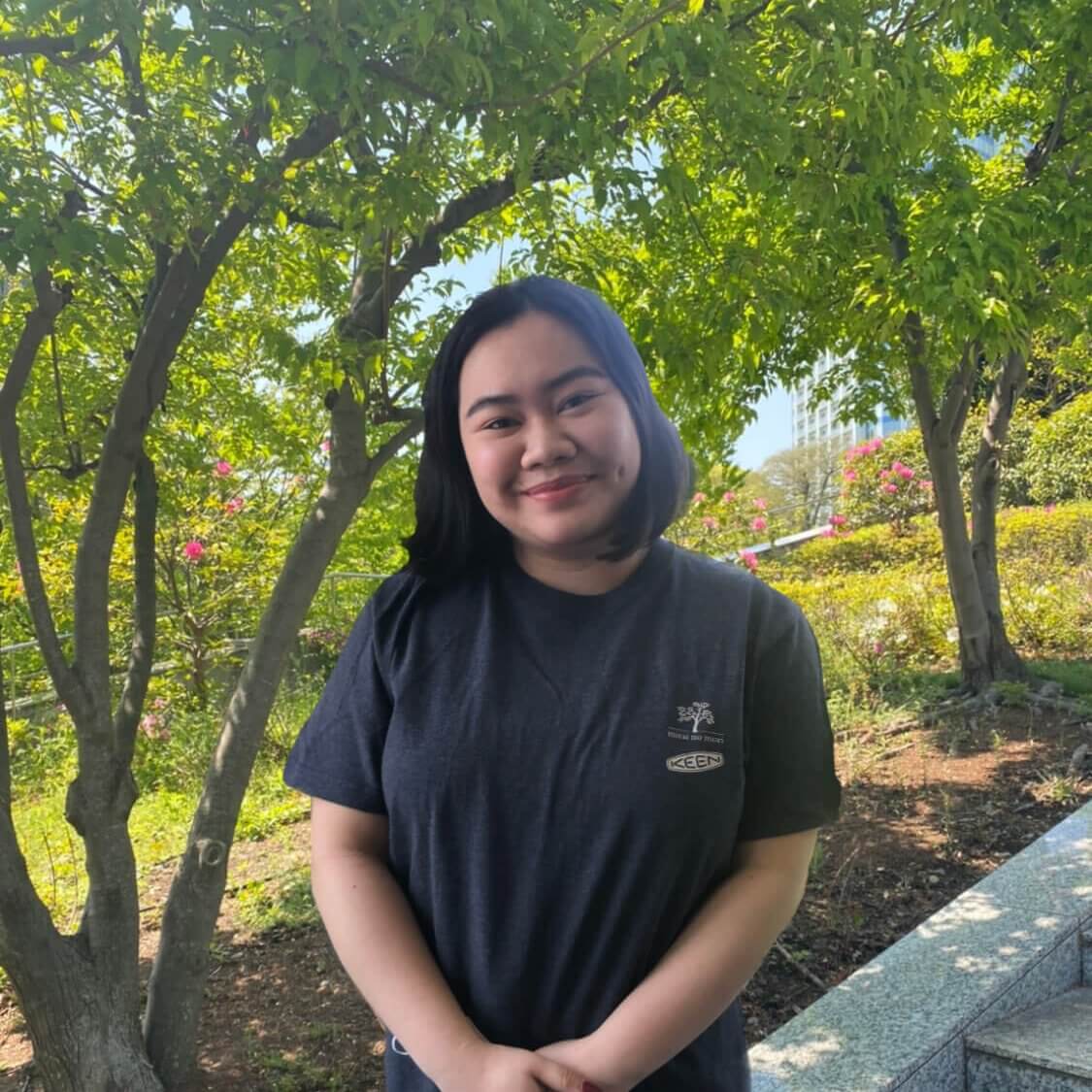 My experience working with Mirai no Mori for their second charity t-shirt partnership with KEEN has taught me so many things, but above all, it has reminded me that despite all the uncertainties and adversities in the past year, we can reach higher heights together, when action is coupled with passion and compassion.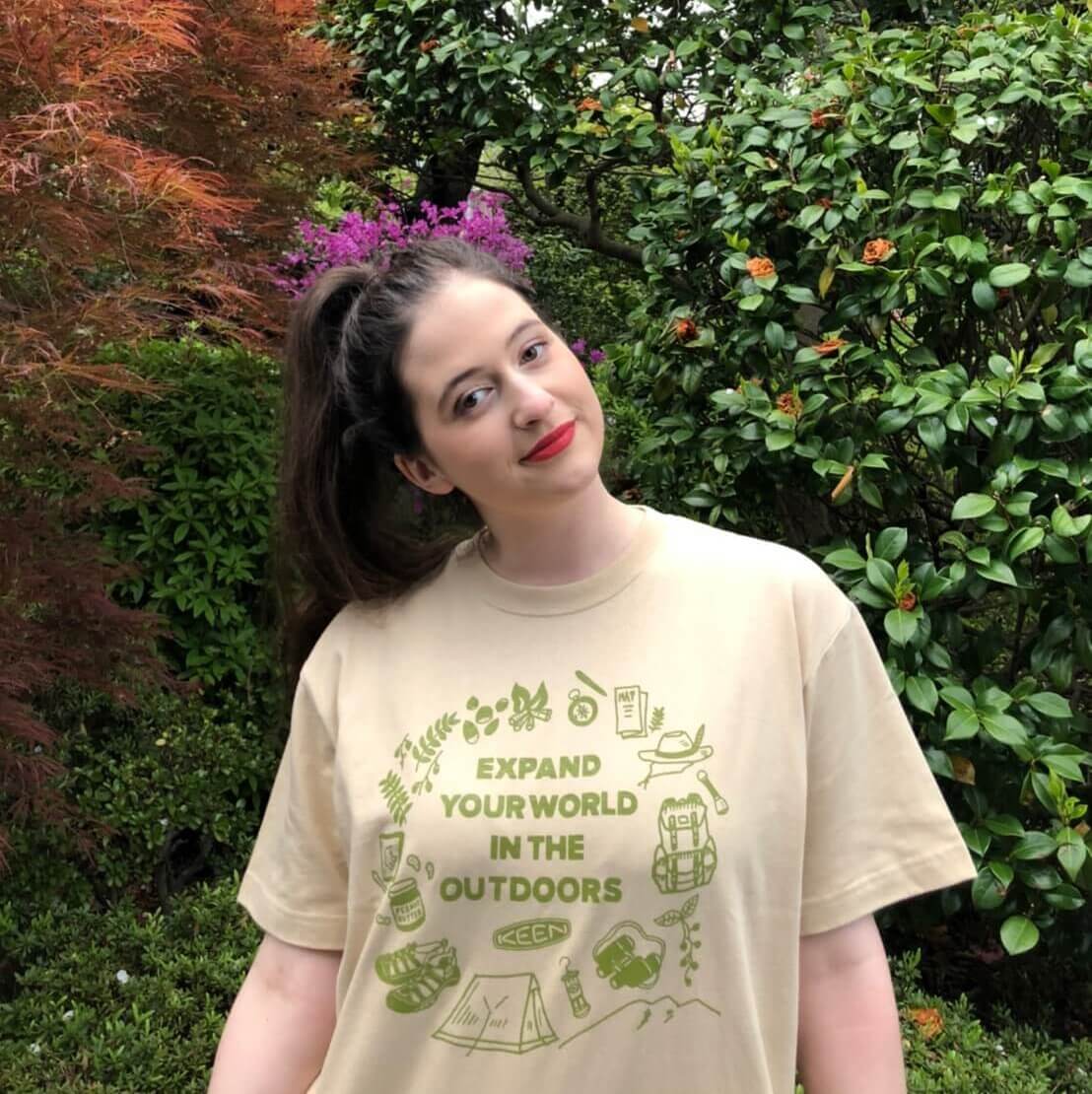 I am so grateful that I was given the opportunity to help with this project and to help children in need. Everyone was incredibly ambitious and motivated, and I will never forget this experience.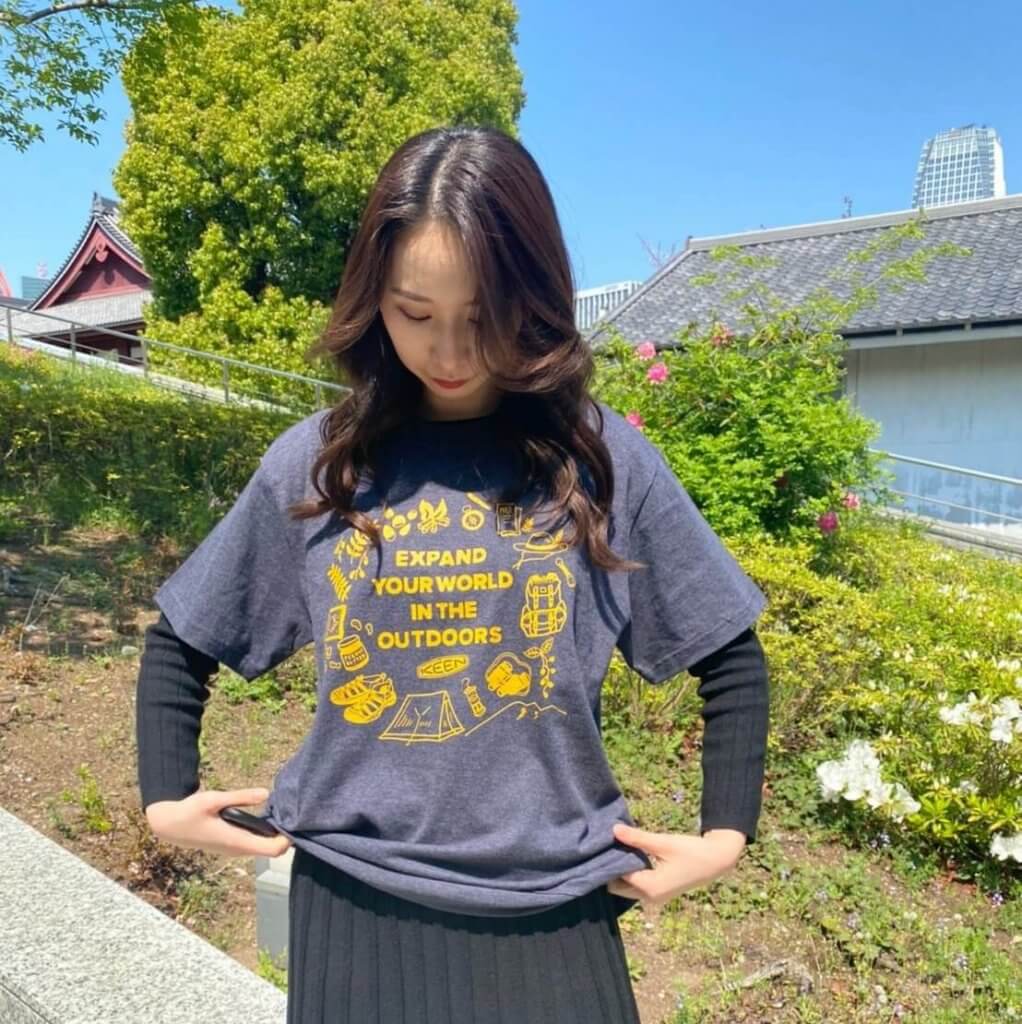 I am very happy to have been involved in an internship program to support children in care homes, which I have wanted to be involved in for a long time. I would like to thank everyone who has given me this valuable experience. I hope that through this project, more people will learn about the issue of neglected children in care homes in Japan.
2018 Charity T-shirt Launch
In 2018, KEEN graciously partnered with Mirai no Mori to create a charity shirt that promotes our aim of nurturing change that begins in the outdoors.
Sold in beige, blue, and white, sculptor and professor at Nihon University's Faculty of Arts Mr. Kurakake designed the shirt inspired by Mirai no Mori's catchphrase "Change begins in the outdoors".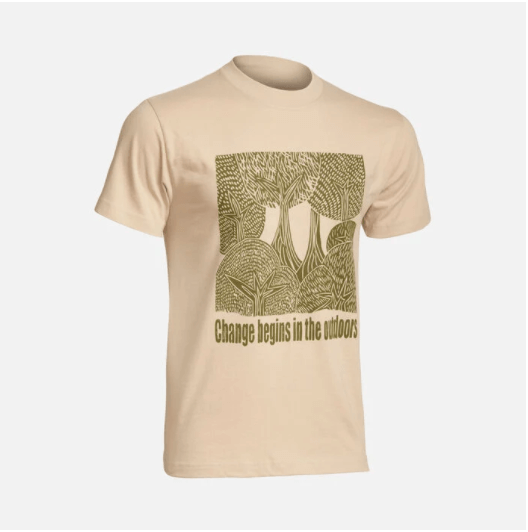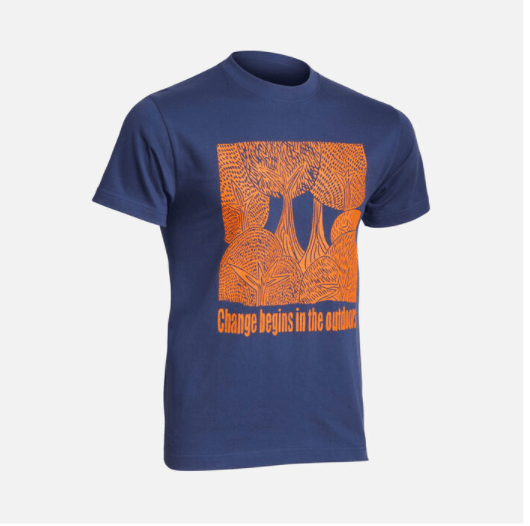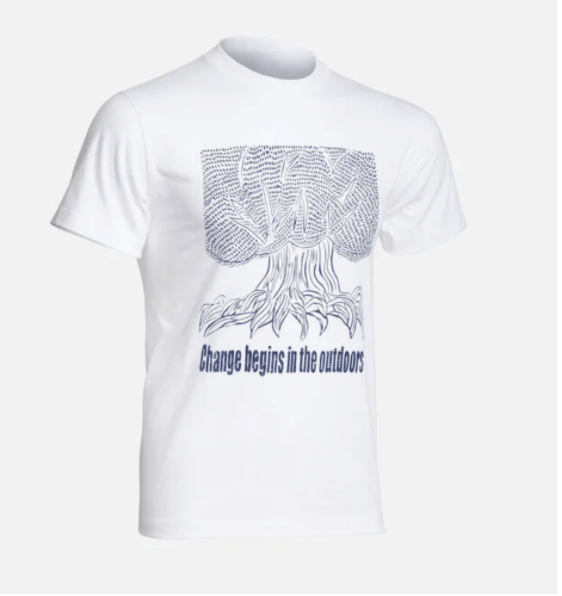 The concept is inspired by the Mirai no Mori logo and was sold in two designs: one with roots firmly on the ground and growing into a large tree, portraying the change that begins when one stays true to oneself and; the other in the appearance of a forest where fellow trees have grown vigorously together, depicting the shared positive change in the outdoors that comes about through Mirai no Mori's outdoor activities.
---
⭐️ Purchase all Mirai no Mori x KEEN Charity T-shirts now!